Committee
Advisory Committee

Prof. Angel P. Del Pobil, Jaume I University, Spain
Prof. António E. Ruano, LAETA, Instituto Superior Técnico and Universidade do Algarve, Portugal
Program Chairs
Prof. D. T. Pham, The University of Birmingham, UK
Prof. Ryszard S. Choras, UTP University of Sciences and Technology, Bydgoszcz, Poland.
Prof.Ioan Dumitrache, UPB, Romania
Technical Committee
Prof.Francisco Escribano, Titular de Universidad, Spain
Dr.Michail Kalogiannakis, University of Crete, Greece
Prof. Glen Bright, The University of KwaZulu-Natal, South Africa.
Prof. Priti Srinivas Sajja, Sardar Patel University, India
Dr. Giuseppina Gini, Piazza L. da Vinci 32, Milano, Italy
Prof. Les Sztandera, Philadelphia University, USA
Dr Avgoustos Tsinakos, Institute of Technology. Greece
Dr. José Valente de Oliveira, Universidade do Algarve, Portugal
Prof. Yu-Sheng Lu, National Taiwan Normal University, Taipei, Taiwan
Dr. Nitaigour Mahalik, California State University, Fresno, CA 93740, USA
Dr. Ali Eydgahi, Eastern Michigan University, USA
Dr. Wladyslaw Homenda, Warsaw University of Technology, Warsaw, Poland.
Dr. Naeem Janjua, Edith Cowan University (ECU), Australia.
Dr. Martin Lukac, Nazarbayev University, Kazakhstan
Dr. Jie Zhang, University of Newcastle, UK
Dr. Pushparaj Mani Pathak, Indian Institute of Technology, India
Dr. Teodor Lucian Grigorie, University of Quebec, Ecole de Technologie Superieure in Montreal, Canada.
Prof.Jacques Malenfant, Pierre et Marie Curie University in Paris, France
Dr. Eduardo M. G. Rodrigues, Management and Production Technologies of Northern Aveiro (Portugal) Estrada do Cercal, Portugal
Contactt
Ms. Tiya T. Deng
Email: iarce@iased.org
Tel:+852-30696823(English)
Program
Spet.21, 2018: Registration + icebreaker reception
Spet.22, 2018: Opening Ceremony+KN Speech+Technical Sessions
Spet.23, 2018: One day tour or Technical Sessions+ half day tour/lab tours
Join us
All the papers will be peer-reviewed by 2-3 conference experts. Registered and presented papers will be published in the Conference Proceeding, indexed by Ei compendex, Scopus etc.Selected papers will be recommended to publish in international journals.

Prospective authors and participants are invited to submit the full manuscript /abstract to IARCE2017!

Submit link:

Full Paper Submission Deadline:Feb. 20, 2018

Notification of Acceptance/ Rejection: within 2 weeks

Registration Deadline: Before April. 20, 2018

Conference Dates: Sep. 21-23, 2018
Venue
Stockholm is the capital of Sweden and the most populous city in the Nordic countries;942,370 people live in the municipality,approximately 1.5 million in the urban area,and 2.3 million in the metropolitan area.The city stretches across fourteen islands where Lake Mälaren flows into the Baltic Sea. Just outside the city and along the coast is the island chain of the Stockholm archipelago.
Best Paper Awards
The best paper is selected by scores compiled by the at least 2 session chairs from those papers that have received the highest review scores and/or highest number of best paper award nominations.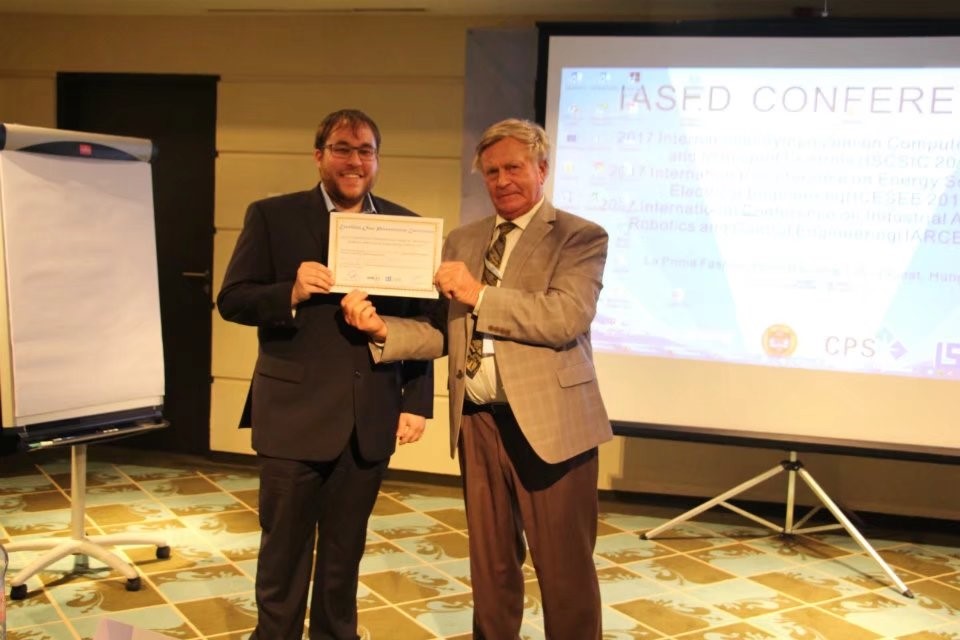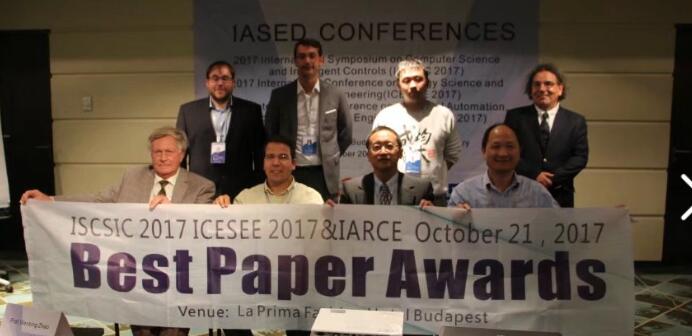 Mr. Florian Voigtländer
Technische Universität München, Germany
Paper Title:5G for Robotics: Ultra-Low Latency Control of Distributed Robotic Systems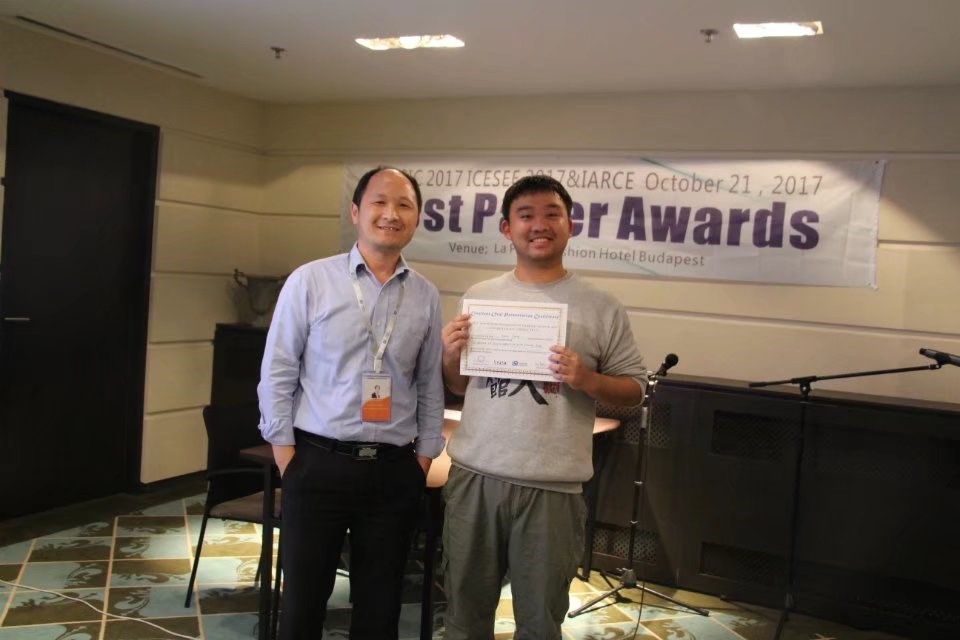 Mr. Shenlu Jiang,
Sungkyunkwan University
Paper Title:An Adaptive 2D Tracking Approach for Person Following Robot