Registration
Registration

| | | | |
| --- | --- | --- | --- |
| Category | Early (Until April. 30) | Regular (Until August. 10) | Onsite |
| IASED Member | $480 | $520 | $580 |
| Nonmember | $500 | $550 | $600 |
| Student | $450 | $500 | $550 |
| One-day program | $370 | $420 | $460 |
| Special Session | Free | Free | Free |

Extra Items
| | |
| --- | --- |
| Item | Cost |
| Extra Page | $100 |
| Extra Paper Upload | $320 |
| Extra Banquet Ticket | $50 |
| One Day Tour | TBD |
*****Note:

1.Full registration fee covers :(Author only) publication fee + meeting sessions on Sept. 21-23. + 2 coffee breaks,1 lunch, 1 dinner on Sept. 22 + conference kits .
2.Tutorials should be registered individually.
3.Tutorial Registration includes: all tutorials sessions + lunch on Sept. 21.
4.If the paper exceeds 8 pages, the additional pages will be charged as 100 USD/ page.
5.Students registration applicant should provide student identity.
6.Printed program, attendance certificate, souvenir.. will be provided on conference site.
7.Bank charges borne by the applicant.
8.The papers will be published on line.
9.For "No shows", registration fee is nonrefundable.
10. Cancellation policy: Applicant should send the refund/cancellation requests before 21 May 2017. cancellations will incur a US$100 administrative fee. NO refunds can be provided after this date.
Registration Files
IARCE 2018 Registration Form
Contactt
Ms. Tiya T. Deng
Email: iarce@iased.org
Tel:+852-30696823(English)
Program
Spet.21, 2018: Registration + icebreaker reception
Spet.22, 2018: Opening Ceremony+KN Speech+Technical Sessions
Spet.23, 2018: One day tour or Technical Sessions+ half day tour/lab tours
Join us
All the papers will be peer-reviewed by 2-3 conference experts. Registered and presented papers will be published in the Conference Proceeding, indexed by Ei compendex, Scopus etc.Selected papers will be recommended to publish in international journals.

Prospective authors and participants are invited to submit the full manuscript /abstract to IARCE2017!

Submit link:

Full Paper Submission Deadline:Feb. 20, 2018

Notification of Acceptance/ Rejection: within 2 weeks

Registration Deadline: Before April. 20, 2018

Conference Dates: Sep. 21-23, 2018
Venue
Stockholm is the capital of Sweden and the most populous city in the Nordic countries;942,370 people live in the municipality,approximately 1.5 million in the urban area,and 2.3 million in the metropolitan area.The city stretches across fourteen islands where Lake Mälaren flows into the Baltic Sea. Just outside the city and along the coast is the island chain of the Stockholm archipelago.
Best Paper Awards
The best paper is selected by scores compiled by the at least 2 session chairs from those papers that have received the highest review scores and/or highest number of best paper award nominations.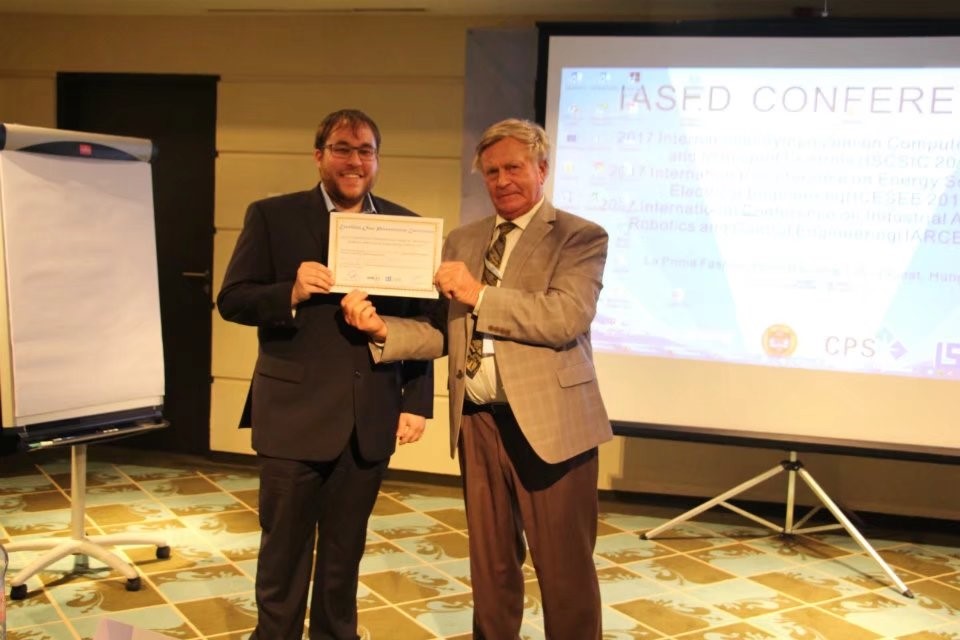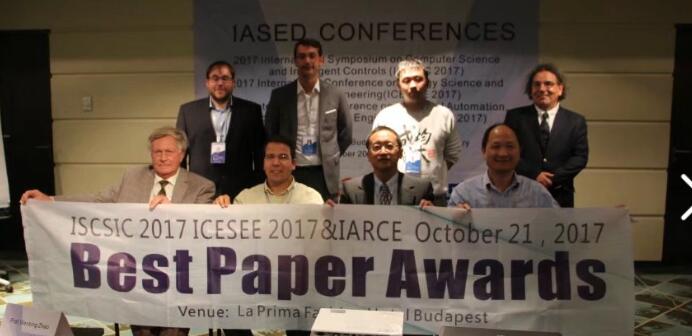 Mr. Florian Voigtländer
Technische Universität München, Germany
Paper Title:5G for Robotics: Ultra-Low Latency Control of Distributed Robotic Systems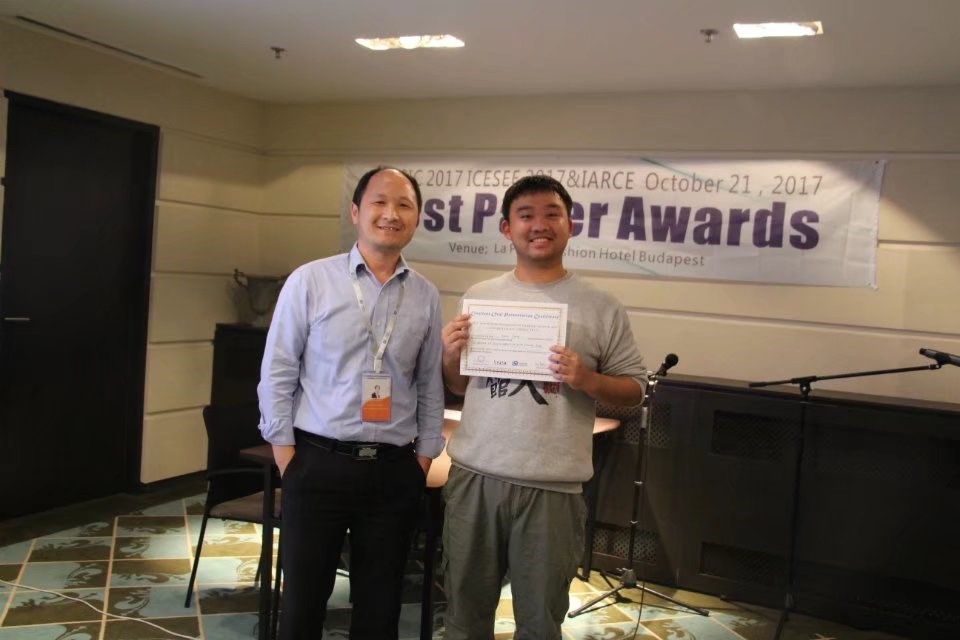 Mr. Shenlu Jiang,
Sungkyunkwan University
Paper Title:An Adaptive 2D Tracking Approach for Person Following Robot