About Visa
Visa Info
Sweden's main airport is Stockholm Arlanda. Entry is straightforward; most visitors simply need to fill out and hand over a brief customs form and show their passport at immigration.
Exact Visa regulations do change from time to time. Please check with your embassy before you travel.
For More Information click here : http://www.kln.gov.my/web/guest/home
Customs
The duty-free allowance for bringing alcohol into Sweden from outside the EU is 1L of spirits or 2L of fortified wine, 4L of wine and 16L of beer. The tobacco allowance is 200 cigarettes, 100 cigarillos, 50 cigars or 250g of smoking tobacco.
The limits on goods brought into Sweden with 'tax paid for personal use' from within the EU are more generous and somewhat flexible; tax is assessed on a case-by-case basis.
Going through customs rarely involves any hassles, but rules on illegal drugs are strictly enforced; you may be searched on arrival, especially if you're travelling from Denmark. Live plants and animal products (meat, dairy etc) from outside the EU, and all animals, syringes and weapons must be declared to customs on arrival. For the latest regulations, contact Swedish Customs (www.tullverket.se).
Visas
Americans don't need a visa to enter Sweden; some nationalities will need a Schengen visa, good for 90 days.
Further Information
Citizens of EU countries can enter Sweden with a passport or a national identification card (passports are recommended) and stay indefinitely. Uppehållstillstånd (residence permits) are no longer required for EU citizens to visit, study, live or work in Sweden.
Non-EU passport holders from Australia, New Zealand, Canada and the US can enter and stay in Sweden without a visa for up to 90 days. Australian and New Zealand passport holders aged between 18 and 30 can qualify for a one-year working-holiday visa. For longer stays, you'll need to apply for a visitor's permit instead of an entry visa. These must be applied for before entering Sweden. An interview by consular officials at your nearest Swedish embassy is required – allow up to eight months for this process. Foreign students are granted residence permits if they can prove acceptance by a Swedish educational institution and are able to guarantee that they can support themselves financially.
Citizens of South Africa and many other African, Asian and some eastern European countries require tourist visas for entry to Sweden (and any other Schengen country). These are only available in advance from Swedish embassies (allow two months); there's a non-refundable application fee of €60 for most applicants. Visas are good for any 90 days within a six-month period; extensions aren't easily obtainable.
Letter of Invitation
The secretariat will send official invitation letters upon request. Such an invitation is intended to help potential attendees raise funds or obtain visas. It is not a commitment on the part of the organizers to provide any financial support.
If you need an individual invitation, please feel free to contact us.
Contactt
Ms. Tiya T. Deng
Email: iarce@iased.org
Tel:+852-30696823(English)
Program
Spet.21, 2018: Registration + icebreaker reception
Spet.22, 2018: Opening Ceremony+KN Speech+Technical Sessions
Spet.23, 2018: One day tour or Technical Sessions+ half day tour/lab tours
Join us
All the papers will be peer-reviewed by 2-3 conference experts. Registered and presented papers will be published in the Conference Proceeding, indexed by Ei compendex, Scopus etc.Selected papers will be recommended to publish in international journals.

Prospective authors and participants are invited to submit the full manuscript /abstract to IARCE2017!

Submit link:

Full Paper Submission Deadline:Feb. 20, 2018

Notification of Acceptance/ Rejection: within 2 weeks

Registration Deadline: Before April. 20, 2018

Conference Dates: Sep. 21-23, 2018
Venue
Stockholm is the capital of Sweden and the most populous city in the Nordic countries;942,370 people live in the municipality,approximately 1.5 million in the urban area,and 2.3 million in the metropolitan area.The city stretches across fourteen islands where Lake Mälaren flows into the Baltic Sea. Just outside the city and along the coast is the island chain of the Stockholm archipelago.
Best Paper Awards
The best paper is selected by scores compiled by the at least 2 session chairs from those papers that have received the highest review scores and/or highest number of best paper award nominations.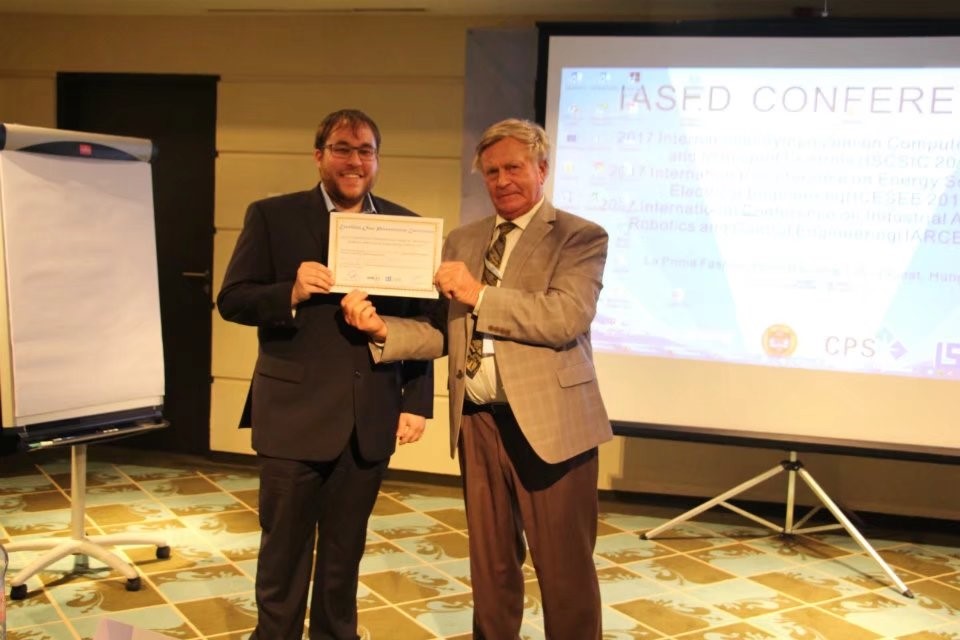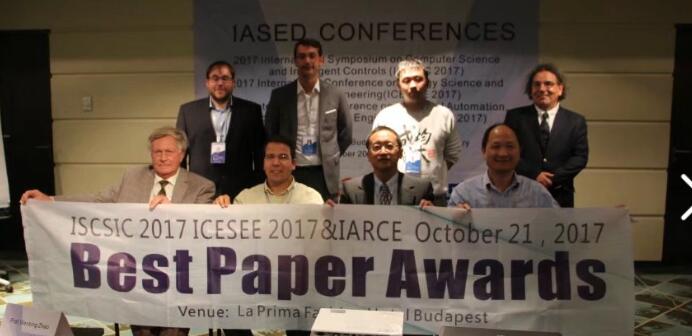 Mr. Florian Voigtländer
Technische Universität München, Germany
Paper Title:5G for Robotics: Ultra-Low Latency Control of Distributed Robotic Systems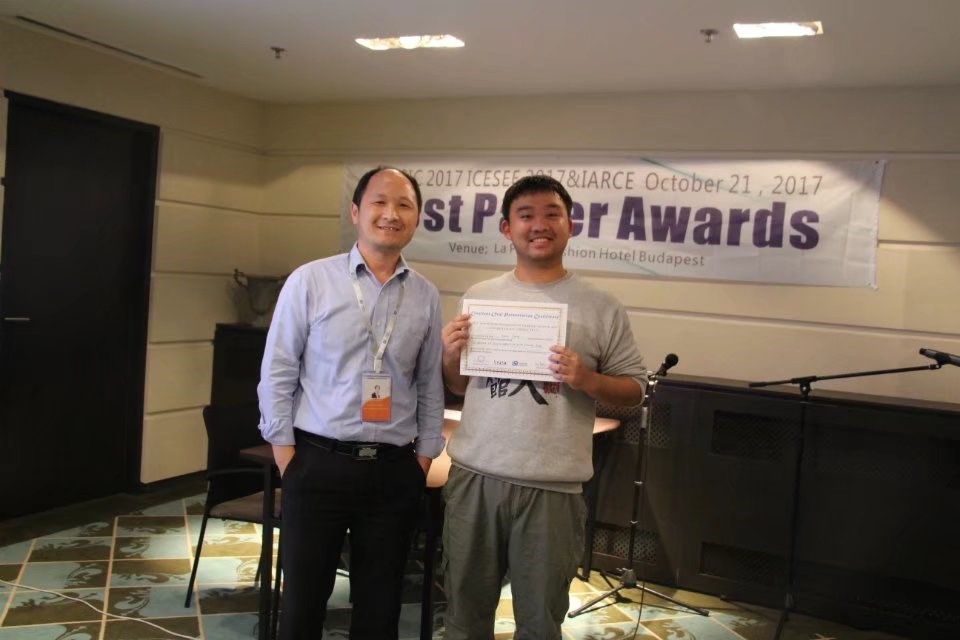 Mr. Shenlu Jiang,
Sungkyunkwan University
Paper Title:An Adaptive 2D Tracking Approach for Person Following Robot