Welcome Words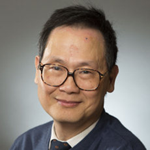 2017 International Conference on Industrial Automation, Robotics and Control Engineering( IARCE 2017) will be held in Budapest University of Technology and Economics, Budapest,Hungary.

IARCE 2017 presents researchers, engineers, and academics with an unprecedented opportunity to associate and interact with some of the foremost experts in the field of Industrial Automation, Robotics and Control Engineering from around the globe. IARCE 2017 aims to be the must-visit conference of the year for the field, and will be the ideal forum for the exchange of ideas and innovations that promise to change the face of the industry. For researchers, an engineers, or industry professionals, this conference could mark an important point in your career.
Please downlad our one page flyer
IARCE call for papers.jpg
Publication
All accepted papers will be published in the CPS digital conference proceedings which will be submitted for inclusion in IEEE Xplore and the CSDL, and sent to be Indexed by all major citation databases such as Ei Compendex, CPCI, Scopus, IET and other academical databases, etc

A selection of papers will be recommended to be published in journals.

Paper Format:8.5x11 paper size kit.zip / Abstract



Join us
All the papers will be peer-reviewed by 2-3 conference experts. Registered and presented papers will be published in the Conference Proceeding, indexed by Ei compendex, Scopus etc.Selected papers will be recommended to publish in international journals.

Prospective authors and participants are invited to submit the full manuscript /abstract to IARCE2017!

Submit link:

Full Paper Submission Deadline: August 25, 2017

Notification of Acceptance/ Rejection: before Sep. 10, 2017

Registration Deadline: Sept. 20, 2017

Conference Dates: Oct. 20-22, 2017
Venue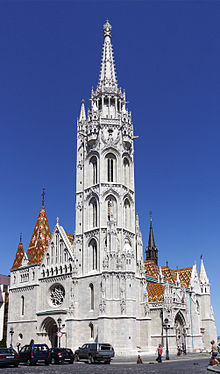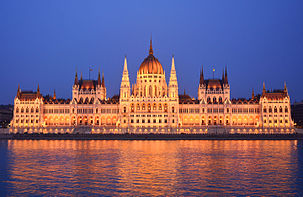 IARCE 2017 will be held in Budapest,Hungary.
Budapest is the capital and the largest city of Hungary,and one of the largest cities in the European Union. It is the country's principal political, cultural, commercial, industrial, and transportation centre, sometimes described as the primate city of Hungary. According to the census, in 2015 Budapest had 1.8 million inhabitants,down from its 1989 peak of 2.1 million due to suburbanisation.The Budapest Metropolitan Area is home to 3.3 million people.The city covers an area of 525 square kilometres (203 sq mi).
Program
Oct. 20, 2017: Registration + Icebreaker Reception
Oct. 21, 2017: Opening Ceremony+KN Speech+Technical Sessions
Oct. 22, 2017: One day tour or Technical Sessions+ half day tour/lab tours
News
Submission to IARCE 2017 is open now!

Quick Links
Lodging
Visa
Transportation
Submission
Abstract-Template.doc
Full paper template.doc
Important Dates
| | |
| --- | --- |
| Submission Deadline(Full paper) | Sept. 20, 2017 |
| Submission Deadline(Abstract) | Sept. 1, 2017 |
| Author notification | Before Set.30, 2017 |
| Final version | Before Oct.5, 2017 |
| Registration | Before Oct.5, 2017 |
| Main conference | Oct 20-22,2017 |
| | | | |
| --- | --- | --- | --- |
| Prof. Ryszard S. Choras | Prof.Francisco Escribano | Dr.Michail Kalogiannakis | Prof. Glen Bright |