Welcome Words
2017 International Conference on Industrial Automation, Robotics and Control Engineering( IARCE 2017) has been held in Budapest,Hungary on Oct.20-22 successfully.

The organizing committee nominated the best reviewer and deeping appreciated their help and support in the paper review process:
Dr. Giuseppina Gini


Politecnico di Milano,Italy

Dr. Jie Zhang

University of Newcastle,UK
Publication
All accepted papers will be published in the CPS digital conference proceedings which will be submitted for inclusion in IEEE Xplore and the CSDL, and sent to be Indexed by all major citation databases such as Ei Compendex, CPCI, Scopus, IET and other academical databases, etc

A selection of papers will be recommended to be published in journals.

Paper Format:8.5x11 paper size kit.zip / Abstract



Join us
All the papers will be peer-reviewed by 2-3 conference experts. Registered and presented papers will be published in the Conference Proceeding, indexed by Ei compendex, Scopus etc.Selected papers will be recommended to publish in international journals.

Prospective authors and participants are invited to submit the full manuscript /abstract to IARCE2017!

Submit link:

Full Paper Submission Deadline: August 25, 2017

Notification of Acceptance/ Rejection: before Sep. 10, 2017

Registration Deadline: Sept. 20, 2017

Conference Dates: Oct. 20-22, 2017
Venue
Conference Venue
La Prima Fashion Hotel Budapest
Piarista street 6., 1052 Budapest.
Phone: +36 1 799 0088
Program
Oct. 20, 2017: Registration + Icebreaker Reception
Oct. 21, 2017: Opening Ceremony+KN Speech+Technical Sessions
Oct. 22, 2017: One day tour or Technical Sessions+ half day tour/lab tours
Best Paper Awards
The best paper is selected by scores compiled by the at least 2 session chairs from those papers that have received the highest review scores and/or highest number of best paper award nominations.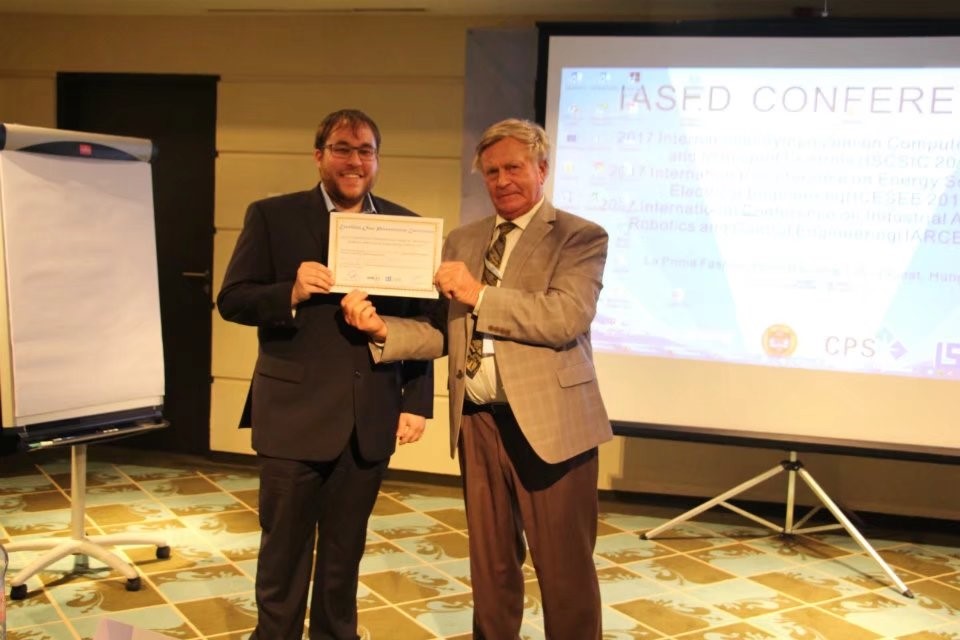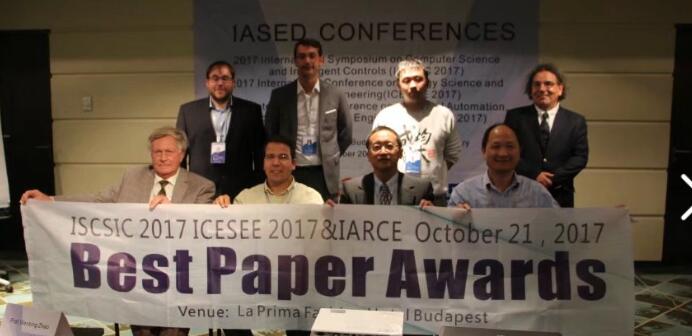 Mr. Florian Voigtländer
Technische Universität München, Germany
Paper Title:5G for Robotics: Ultra-Low Latency Control of Distributed Robotic Systems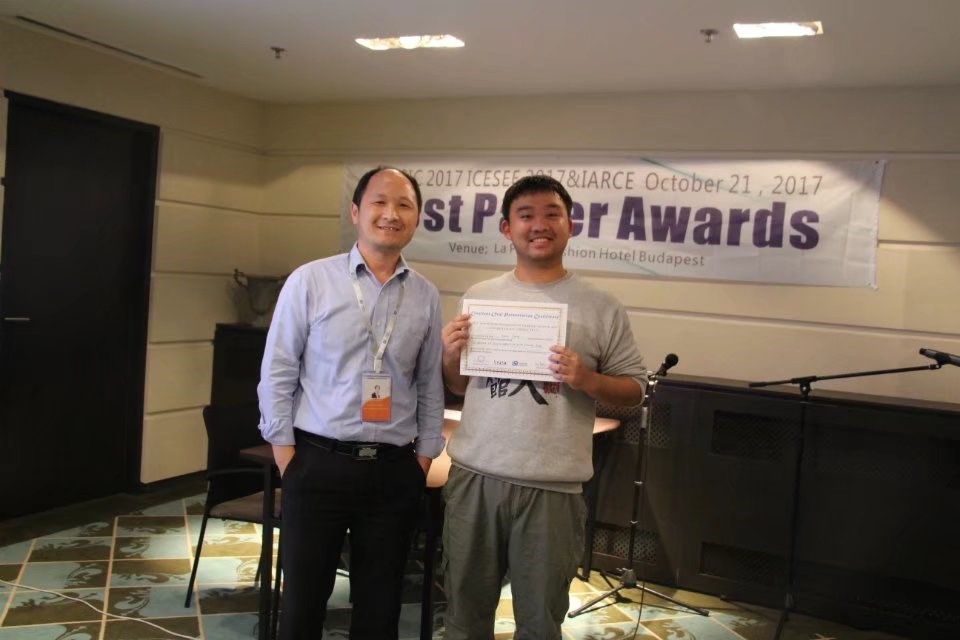 Mr. Shenlu Jiang,
Sungkyunkwan University
Paper Title:An Adaptive 2D Tracking Approach for Person Following Robot
Quick Links
Lodging
Visa
Transportation
Submission System Access(click)
Template:

Abstract-Template.doc
Full paper template.doc
Important Dates
| | |
| --- | --- |
| Submission Deadline(Full paper) | Sept. 20, 2017 |
| Submission Deadline(Abstract) | Sept. 1, 2017 |
| Author notification | Before Set.30, 2017 |
| Final version | Before Oct.5, 2017 |
| Registration | Before Oct.5, 2017 |
| Main conference | Oct 20-22,2017 |
| | | | |
| --- | --- | --- | --- |
| Prof. Ryszard S. Choras | Prof.Francisco Escribano | Dr.Michail Kalogiannakis | Prof. Glen Bright |